You can a lot about someone by the links they provide on their Home page. Here is a collection of links to some of my favorite pages. What do these links say about me? Well, depending on your point of view it could be I'm a geek with too much time on his hands or I'm a person with very eclectic tastes. Personally, I think I'm the former.
MUSIC RELATED LINKS:
The Ultimate Bad Religion Page Bad Religion is currently one of my favorite bands. Their music is not for everyone, but if you like your California based punk bands to have a lead singer with a Ph.D., then this is the band for you
The Smiths I really don't know where I would be if it were not for The Smiths. Johnny Marrs richly textured music and Morrissey's heart wrenching lyrics helped get me through some of my darkest hours. This is a pretty good site, has lyrics and some MIDI files.
The Ancients of Days OK, I'll admit it, I'm biased here. This a friends band and I created the site, so now your obligated to visit it.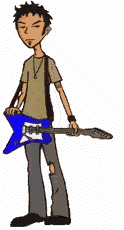 TELEVISION AND FILM
Internet Movie Database A really fantastic site. Well organized and easy to use. Everything you want to know, reviews, links,cast etc
John Waters Director, author, screenwriter guest voice on the Simpson's. There a a few sites dedicated to the King of Bad Taste, this is one of the best.
The Heathers Page....How very The movie that gave us Christian Slatter, Winona Ryder and "lick it up, baby, lick it up!" Good site with pictures and sound files of our favorite quotes.
Trent Lane Superstar A site dedicated to the coolest member of the Daria cast and you know, one episode of Daria is worth one hundred South Parks. Pictures and sound files.

MISCELLANEOUS
New York Yankees Official Web Site of what is no doubt the worlds most famous sports franchise
The Godiva Chocolatier Quite possibly the tastiest site on the WWW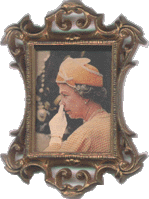 The SS United States One of this nations crowning achievements was the SS United States, an ocean liner that was the fastest ever built. Now a relic of the Cold War, shes rusting way at a Philadelphia pier. This page is dedicated to getting the word out on her plight in the hopes she will be saved.
EarthCam Live from Times Square A live, updating picture form the Crossroads of the World. This site also has a link to the main EarthCam page which features a search engine for other LiveCam sites the world, and solar system, over.
The British Royal Family Official Web Site of the worlds most famous dangerously inbred family
ABOUT ME TRAVEL PICTURES IN THE KITCHEN PECULIAR OBSESSIONS
LINKS
EXIT CHIPLAND TO WORLDS FAIR OR QE2 PAGE